PENSION TRANSFERS FOR EXPATS
Thinking of transferring your UK pension?
The FCA (Financial Conduct Authority) requires firms advising on pension transfers to have specific permission for advising on pension transfers and opt-outs.
​
If you are an expat based in Dubai or the UAE and you are considering transferring out of your defined contribution or your final salary scheme, you should take regulated advice.
​
If the value of your pension assets is in a defined benefit scheme (final salary) is valued at more than £30,000, the Government rules require your pension provider to ensure that you have taken regulated financial advice before allowing the transfer to proceed. This regulated advice must come from a pension transfer specialist, who has the requisite permissions to be able to give advice in this complex area.
​
A pension transfer specialist must follow the FCA's training and competence rules, have the appropriate pension transfer specialist qualification and, with that, the permission to perform the function.
There are over 4,000 financial advisers in the UAE and only a very small proportion have the right qualifications to give advice in this area – so it is imperative to check.
Your suitability to transfer your pension will be based on your own set of personal circumstances and your financial objectives for retirement.
IS TRANSFERRING YOUR PENSION SUITABLE FOR YOU?
There are situations where it does make financial sense to transfer your pension to a new or different scheme – here are a few possible examples:
​
Your existing company scheme is being wound up
​
You feel that flexibly accessing benefits would be more beneficial to you than a guaranteed income for life.
​
You are worried your scheme will fall into the PPF and you are at risk of receiving a lower annual income in retirement
​
You have a personal pension that has high fees
​
You are at risk of exceeding the lifetime allowance
​
You have been offered an enhanced transfer value
​
If considering transfefreing away from a final salary scheme you are confident your income needs can be met via other sources
​
Leaving residual funds to your spouse or chosen beneficary is important to you.
​
You are a deferred memeber of a final salary scheme and reductions are being made to future benenfits or an increase in your normal retirment date
​
You have a number of small pensions, perhaps from a variety of employers, periods of self employment and/or various Additional Voluntary Contributions plans and you would like to amalgamate them all – perhaps in a SIPP (Self Invested Personal Pension)
​
You would like to add your existing personal pension to an occupational pension scheme to benefit from lower fees/employer contributions.
FREQUENTLY ASKED QUESTIONS
How do I transfer my pension?
---
If you are considering transferring from a final salary pension scheme, you need to make a written request to the administrators of your pension for a 'Statement of Entitlement'. Then within three months, your pension administrators should provide you with a transfer value for your pension. This will be guaranteed for three months – the guarantee date will be shown on the document. If you are considering transfering from a defined contribution scheme the pension administrators will provide you with the current fund value. this can fluctuate. Any potential pension transfer should be given serious consideration. The process is time consuming but that is generally a good thing. It leaves plenty of time to carefully consider the benefits and risks of a transfer and the potential impact on personal circumstances.​ Always seek advice from a pension transfer specilaist.
---
How much does it cost to transfer my pension?
---
The fees for financial advice relating to pension transfers will vary. Often it will depend on the complexity of the case, and whether it is a final salary or defined contribution scheme, and whether there is more than one scheme. Advice relating to final salary schemes is complex and will usuallly involve an upfront fee for the advice. Some useful questions to ask your adviser before proceeding are:
What the fees and charges are – broken down for each aspect. Ask for complete transparency
When will you be expected to pay?
Will this be an upfront fee or an on-going fee? Or will you be charged after the transfer has taken place?
If there's a fee for an initial consultation –
---
Can I consolidate more than 1 pension?
---
Yes there are no limits on the number of pensions you can transfer into a SIPP or QROPS as long as the ceding scheme you are transferring from permits transfers out.
---
At what age can I access my SIPP or QROP's?
---
Currently legislation dictates that the earliest you can access your SIPP or QROPS is from the age of 55, unless you are in ill health
---
How long does it take to transfer a pension?
---
This will very much depend on the schemes you are transferring from and to. For example if you are transferring from a DB scheme where you CETV is valued at more than 30,000 pounds the transfer process may take considerably longer than if you are transferring defined contribution schemes. The Pensions Regulator sets out the rules and timelines for transfers from a final salary scheme. There are various parts to the statutory process of transferring from a final salary scheme that must be adhered to by both the trustees of the new scheme and the old scheme. As well as memeber and financial adviser obligations. Upon receiving the CETV the member has a maximum of 6 months to apply in writing for the transfer, and to provide proof that they have received adequate advice on the transfer. Within 6 months of the guarantee date of the CETV the trustees must make the transfer to the new receiving scheme.

---
Do I need to take financial advice if I want to transfer my pension?
---
That very much depends on the pension you are considering transferring and the scheme you are transferring to. For any defined contribution pension worth more than £30,000 with a guarantee such as a guaranteed annuity rate (GAR) you will need to need to take advice. If you are considering transferring a defined benefit scheme that is valued over 30,000 pounds, you will also need take regulated advice from a pension transfer specialist with the appropriate permissions.
---
Can I transfer a pension that is already in drawdown?
---
Generally yes, however If your current pension is in Capped Drawdown, it will move into flexi access drawdown. And so you will become subject to the Money Purchase Annual Allowance (MPAA). You cannot transfer an annuityto a QROPS or SIPP or other flexible product. If you are already in receipt of a final salary/DB scheme you can no longer transfer these benefits. You can generally transfer at any time up to a year before the date that you are expected to start retirement. the schems normal retirment age (NRD)
---
When would a pension transfer be a good option to consider?
---
Your current provider doesn't offer the type of pension you want. For example flexibility may be more important to you than a guaranteed income from within a final salary scheme
You have a number of different pensions and wish to consolidate them into one pot
You are seeking more control over your pension and what it is invested in
Your Defined benefit scheme may be in deficit
You reside overseas and wish to move your pension outside of the UK
Potential tax advantages and the use of Double tax treaties
You are due a large pension from your DB scheme and the benefits payable by the PPF (in the event it enters the PPF) would be less
The options in relation to succession planning may be greater following a pension transferIt may be advisable to transfer if you are going to be affected by the lifetime allowance
---
How do I find a lost pension?
---
It's important to track down all the different pension schemes you've paid into, so that you can be sure you're claiming everything you're entitled to in retirement. Some important things to note: If you are frojm the UK and you left the employer between April 1975 and April 1988, you will have a pension, provided, you were over age 26 and had completed five years in the scheme. If not, you will almost certainly have had a refund of your pension contributions and have no further rights. If you left the employer after 1988, you will be entitled to a pension, as long as you completed two years' service. If you left the pension scheme with fewer than two years' service, you probably received a refund of your contributions at the time you left. A financial adviser can help track down lost or dormant UK pensions. There is also a new service which is run by the DWP that can help individuals track down pensions. You can find details on the pension tracing service here: https://www.gov.uk/government/news/new-pension-tracing-service-website-launched

---
What is the lifetime allowance?
---
The lifetime allowance is a limit on the value of payouts from your pension schemes – whether lump sums or retirement income – that can be made without triggering an extra tax charge. The lifetime allowance for most people is £1,055,000 in the tax year 2019-20. It applies to the total of all the pensions you have, including the value of pensions promised through any defined benefit schemes you belong to, but excluding your State Pension. The standard Lifetime Allowance is indexed annually in line with the Consumer Prices Index (CPI).
---
What is an Enhanced lifetime allowance?
---
If you've been working abroad, then you might qualify for the benefits of the LTA Enhancement That's because the Lifetime Allowance (LTA) is available to anyone who has contributed to their UK pension whilst they've been working overseas. the LTA Enhancement is great news for UK non-residents. As all those tax payers who have been contributing to a UK pension scheme whilst working abroad (and being tax resident overseas) have not had access to the UK's tax relief on their pension contributions, as they have been paying their income tax in a different country's tax system. Which is possibly why it was felt that it has been unfair to apply the British LTA and the corresponding tax charges to this part of an individuals pension saving, if they are paying income tax overseas. So the non-residence based LTA enhancement provision (sections 221-223 of the Finance Act 2004) now compensates these taxpayers by increasing their LTA.
---
How much of a pension do I need?
---
When considering how much you'll need to retire, the phrase 'how long is a piece of string' springs to mind. The answer depends on what the money's going to be used for and how long it needs to last you. The exact amount you'll need to live comfortably will depend on your expectations and circumstances, and how much you're willing to compromise. It's estimated that you'll need around 70% of your final salary to maintain your lifestyle once you retire.
---
How much is the UK State Pension?
---
The full new State Pension is £168.60 per week.The actual amount you get depends on your National Insurance record.The only reasons the amount can be higher are if:
you have over a certain amount of Additional State Pension
you defer (delay) taking your State Pension
You will not get your new State Pension automatically - you have to claim it. You should get a letter no later than 2 months before you reach State Pension age, telling you what to do.

---
What is the benefit of cashflow planning for pensions?
---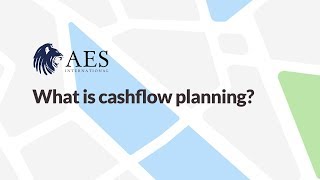 Cash flow planning allows you to reflect on your current financial position, relative to your preferred position and your personal aspirations. This is then projected forward, year by year, using certain assumptions for growth, income/withdrawals, inflation, and interest rates. Watch the video to find out how cash flow planning can help you on your financial journey.
---
Can I protect myself against a lifetime allowance tax charge?
---
Transitional protection will be available for those who think they are likely to be caught by the life time allownace and might otherwise be liable to a tax charge. Two forms of protection will be available: Fixed Protection 2016 and Individual Protection 2016. They are modelled on the protections introduced when the lifetime allowance was reduced from £1.5m to £1.25m in 2014, and the same conditions and restrictions generally apply to them. Applications can be made online from July 2016. Fixed Protection 2016 (FP16) will work in the same way as both of the previous versions of fixed protection. It will give an individual who applies for it a protected lifetime allowance of £1.25m, reverting to the standard lifetime allowance if it is increased to above £1.25m at any point in the future. Individual Protection 2016 (IP16) is a bit more straightforward than for FP16, but the way it operates is a bit more complicated. In order to apply for IP16 an individual needs to have pension savings worth in excess of £1m on 6 April 2016 made up of their savings in registered pension schemes as well as any savings accrued in a "relieved non-UK pension scheme" (provided they are a "relieved member" of the scheme). They cannot have primary protection, but they can have any of the other existing types of lifetime allowance protection IP16 will give those who successfully apply for it a personal lifetime allowance equal to the value of their pension savings on 6 April 2016, subject to a cap of £1.25m. As with FP16, if the standard lifetime allowance increases in future beyond £1.25m IP16 will cease to have effect.

---
What is s pension commencment lump sum?
---
When you can start drawing benefits from your pension scheme, you may be able to take part or all of your pension benefits as a tax-free cash lump sum (called the pension commencement lump sum (PCLS)). If you're a member of a defined benefit pension scheme, the scheme's rules will determine how much you can receive as a PCLS. If you're a member of a defined contribution (DC) pension scheme, you will normally have the option to take up to 25% of the value of your pension pot as a PCLS.
---
I have heard about pension scams? Should I be concerend?
---
There are different types of pension scams but they can all lead to you losing a lifetime's worth of savings in a moment. Since April 2015 you have more choices about how you can access your pension pot than in the past. Scammers know this and will try to lure you with promises of upfront cash, early acceess to your funds, one-off 'deals' with guaranteed high returns. Taking money out of your pension early can result in tax charges of more than half the value of the money you take out. You can find out more about spotting and avoiding pension scams from The Pensions Regulator
---
---
READ MORE ABOUT PENSIONS ON MY BLOG
Pension Transfers Dubai | United Arab Emirates | SIPP's and QROPS